I'm an interdisicplinary performance maker, composer, and educator from Winnipeg, Canada on Treaty 1 territory. From choral music to field recording practices, I'm preoccupied with the conjoining potentials of voice, turning to choruses as a model and metaphor for conceptualising how voices sound out living networks. In my current research with frog mating choruses, I listen for the vocal artefacts that emerge between frogs, humans, and recording technologies within the sonic practices of bioacoustics. Voice is at once a philosophical playground as well as my favourite instrument to sing!
When I'm not field recording or writing or composing about amphibians you can find me working in a range of collaborations from musical theatre to composing for dance and film. I teach choir, performing arts, and experimental sound workshops in schools between Canada and Switzerland. I hold a Bachelor of Music from Canadian Mennonite University, a Bachelor of Education from University of Manitoba, and a Master of Fine Arts from the School for Contemporary Arts at Simon Fraser University. I currently reside on the stolen ancestral territories of the xʷməθkʷəy̓əm (Musqueam), Sḵwx̱wú7mesh (Squamish), and səlilwətaɬ (Tsleil-Waututh) Nations known as Vancouver.
Want to get in touch?
Soft tongues: a bioacoustic opera
---


Premiered May 26 2023, Studio D, Goldcorp Centre for the Arts

The tongue of the frog is of the softest known biological materials on this planet. It is this softness that yields the stickiness needed to pluck a fly from mid air, slough skin in perpetual acts of self-consumption, and stretch voice in promulgating chorusing networks. Joined by bioacousticians, Jami's field recorder, and an amphibious choir, Soft tongues invites full swamp submersion as a small audience listens episodically through the shapeshifting life (and afterlife) cycle of the frog. The forty-five minute performance moves between solo singing, monolog, field recordings, choral singing, dance, and video projection in an interdisciplinary outgrowth of a 2022 bioacoustic field residency undertaken in collaboration with the Amphibian Natural History Lab at the University of Campinas, Brazil. Soft tongues interrogates the relational, adhesive, and compounding qualities of voice, and the listening that tethers it.


Soft tongues was composed, directed, and performed by Jami Reimer alongside collaborating ensemble Marita Michaelis, Sarah van Gaalen, Czarina Augustines, Eve Middleton-Meyers, Niloufar Samadi, Olympia Tomasta, and Ali Mcdougall. Movement direction by Salome Nieto. Lighting design by Alexandra Caprara. Video editing and design by Mena El Shazly with editing support from Kaila Bhullar. Technical direction and stage managmeent from Bernice Paet with additional stage management from Maddy Woodley
Soft tongues is ready to tour as a solo or ensemble performance.
Full performance documentation can be found
here
---
The 13th Chronicle

sound design for Butoh performance

Premiered June 1, 2023, Goldcorp Centre for the Arts

Soundwalks, voice, and electronics come together in this partially live, partially fixed media sound score composed for collaborator Salome Nieto's Butoh work "The 13th Chronicle".



Concept, choreography and performance: Salome Nieto
Artistic collaboration and performance: Barbara Bourget, Nicole Dreher, Lauren Hun, Kaitlyn La Vigne, Jami Reimer, Krystal Tsai, Anna Wang-Albini
Special guest: Leonor Martinez Garcia
Soundscape and voice: Jami Reimer
Lighting design: Philip Birkby
Video design: Alberto Renteria Ibarra (Mexico)
Graphic design: Carl Craig
Costume design: Katherine Soucie (London)
Technical Director and Stage Manager: Anthony Trombetta
Stage Managers: Bernice Paet and Maddy Woodley
Puppet Design: Liz Oakley

Photos by Carl Craig
---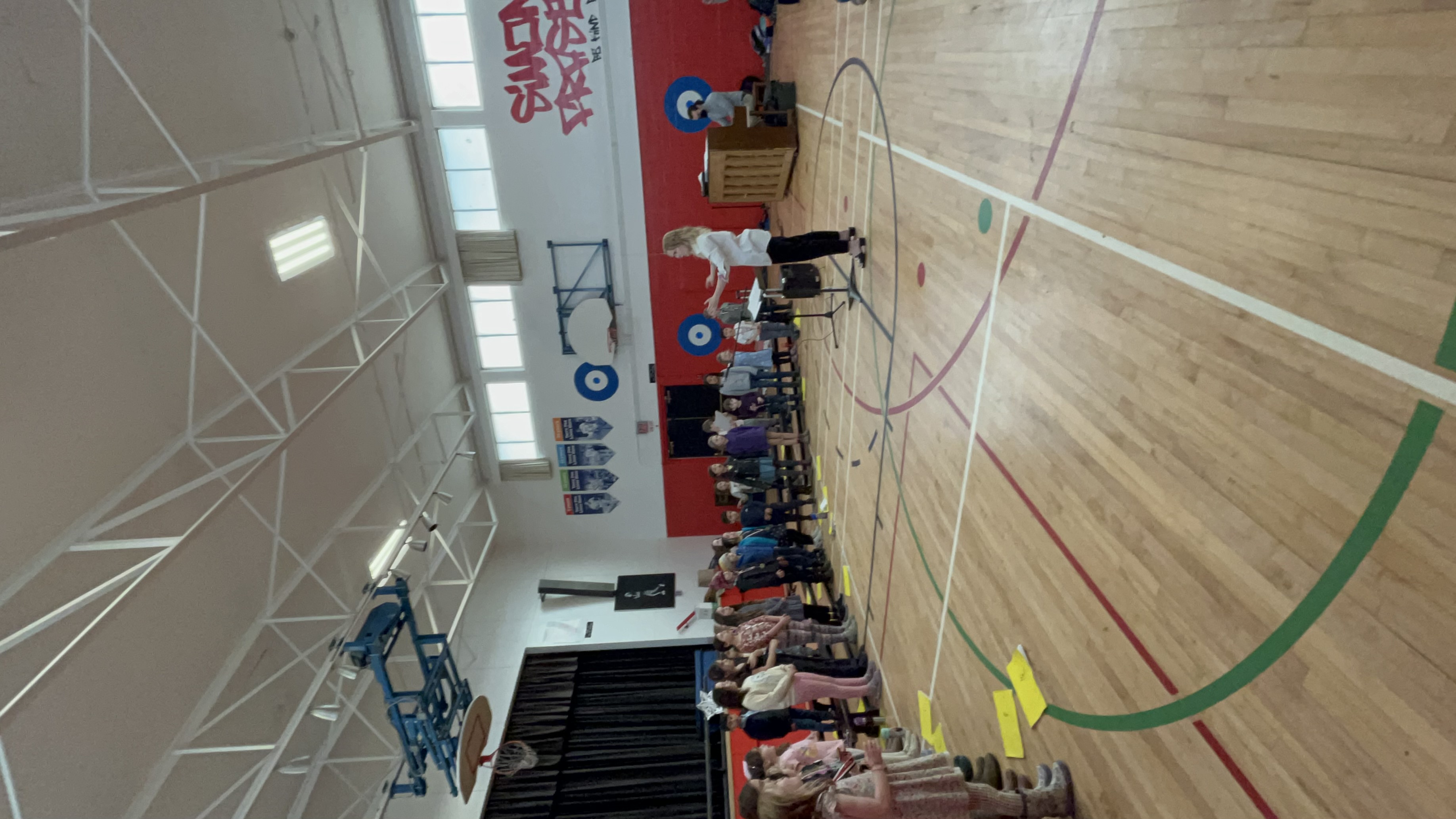 Teaching


Jami regularly gives workshops and courses in music, experimental sound composition, choir, and musical theatre. She holds a teaching licence from the province of Manitoba and has taught in K-12 schools in Canada, in international schools in Lugano, Switzerland and Cairo, Egypt, and as a teaching assistant at the School for Contemporary Arts at Simon Fraser University in Vancouver.

Education-based compositional work

"The Happy Prince" adapted by Stephanie Figer, composed and directed by Jami Reimer, summer 2019, The American School in Switzerland

"Three Days— the Musical" written and directed by Sandra Preciado and Stephanie Figer, composed and music directed by Jami Reimer, sumemr 2018, The American School in Switzerland